Ruby Red 1216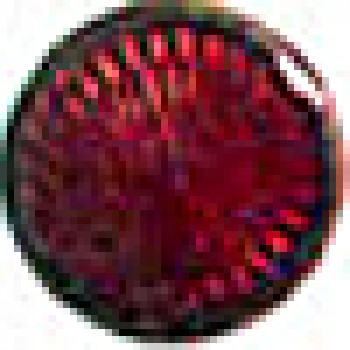 Schauer Jewelry enamel colours are suitable for copper, gold or silver pieces. If you want to enamel copper pieces than we recommend you to select a copper of an irreproachable electrolytic quality. The thickness of the metal is a factor of success or failure while enamelling, and we consider that the optimum thickness is from 3/10 mm for the small objects to 6/10 for the larger ones. Counter-enamelling that is enamelling on the reverse side, is essential as it stabilizes the tensions of the metal.
The result depends on the metal used but also on its previous treatment. Both sides of the copper plate must be cleaned before use, either with Picklean®, or with a chemical process, as follows :
1. immerse the copper plate for 15 minutes in a solution of alcohol vinegar and salt ( 1 spoon of salt for 1/4 litre vinegar),
2. rinse it carefully in pure water,
3. wipe it with a non fluffy cloth. The plate is then ready for enamelling.