Safety Shield for Borosilicate - Dark Shade - 17x17cm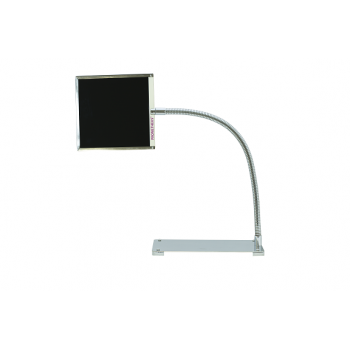 Product Code: BS_D_17x17
Availability: In Stock
265.50€
Ex VAT: 225.00€
---
---
Shields offer you extra comfort while you are working. They are the best solutions for you;
- If in addition to protecting your eyes, you want to protect your face and neck too.
- If you don't like using glasses
- If you are using prescription glasses and combining them with your safety glasses is uncomfortable for you.
- If you would like to set a camera from your view point for recording your work while you are working and record visible images of what you are doing.
Dark Shade Lenses are the perfect protection for you if you are a glass artist who works on big borosilicate pieces such as statues or if you are mainly working with colored borosilicate glass.
With the product, you will
- Protect your eyes from radiation (UV and IR)
- Protect your eyes from glass shards
- See what you are really doing inside the flame by filtering out the intense flare of the molten glass.